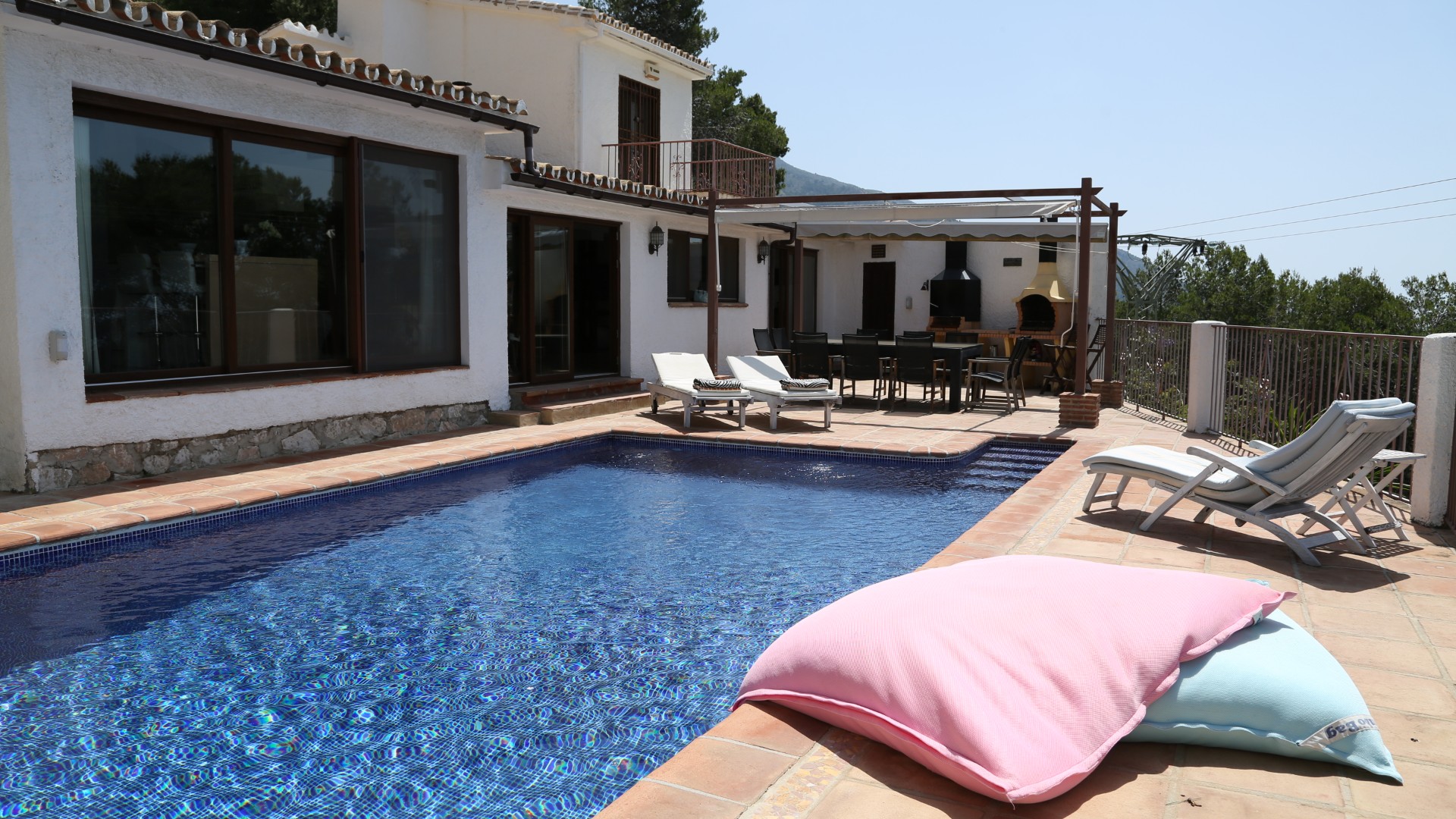 Finca Filomena is a beautiful villa for rent located in the Sierra de Mijas, 500 meters from the town, with spectacular views of the sea, the mountains and the town of Mijas.
The villa has a bedroom with a dressing room, air conditioning and a bathroom with a spa bath. The living room and the kitchen are completely open, with an area of ​​100 m², facing the terrace with double barbecue and swimming pool. It also has a chill out area with a refrigerator for summer nights.
A quiet place to enjoy the rest and discover Mijas one of the most picturesque White Villages of Andalusia. Walk through the white alleys that extend throughout the town. All of them are decorated with hand-painted pots, colorful porcelain dishes and exotic plants.
And if you want to exercise, practice Bikram Yoga, an alternative way of life, in search of a healthy body, which allows us to be at peace and ready for spiritual growth and the realization of personal happiness.
Call us!
Read more
Read less